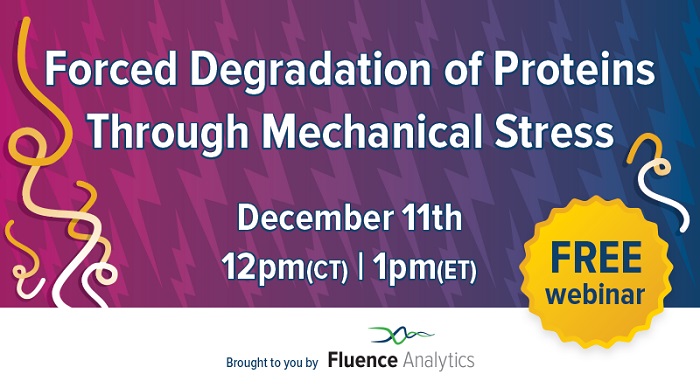 Learn about using Mechanical Stress for the Kinetic Analysis of Protein Degradation
Dr. Curt Jarand, a Research Scientist at Tulane University's PolyRMC, explores the benefits of applying mechanical stress and material interactions while collecting kinetic aggregation data. The webinar presents data collected on ARGEN, a static light scattering instrument by Fluence Analytics.
Webinar topics include:
1) The differences between thermal and stirring stress
2) Continuous shear stress using a syringe pump
3) Using peristaltic pumps with ARGEN
4) Aggregation discrepancies with different tubing and materials
5) Using ARGEN with secondary detectors
Fill out the form below to watch the webinar!
Click HERE if you already have a password.
[contact-form-7 id="5070″ title="Mechanical Stress Webinar"]